We are introducing our newest English Springer Spaniel companion who was gifted to us by Corey Benedict of SIDEKICK Kennels in central Florida on October 24, 2019. She is simply spectacular. We are so fortunate to have her with us! We believe our previous Springer "Leah" may have sent her to us to take over where she left off. Thank you, Leah, for all you meant to us, and thank you, Corey, for your generosity in placing Sophie in our charge. We will love her forever.


Sophie is a young pup on her way to becoming a champion.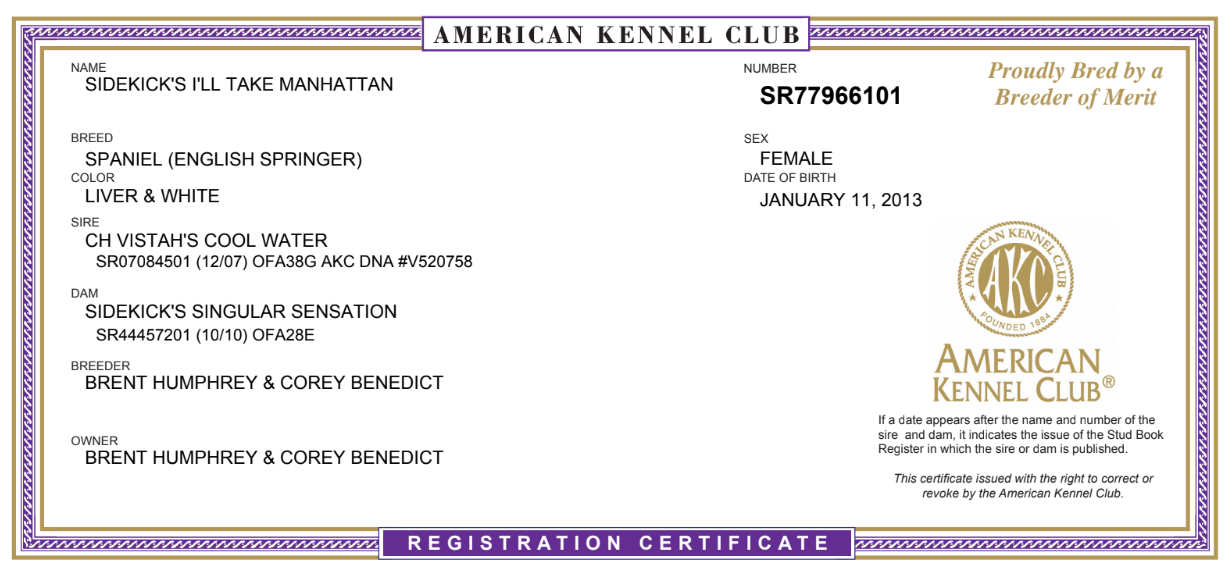 Sophie's AKC certification.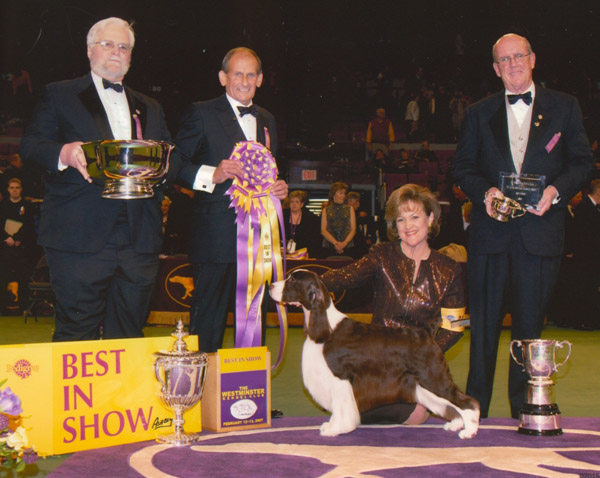 A photo of Sophie's grandfather and our beloved Leah's father Ch. Felicity's Diamond Jim, known as "James", was the 2007 Best In Show winner at the Westminster Dog Show.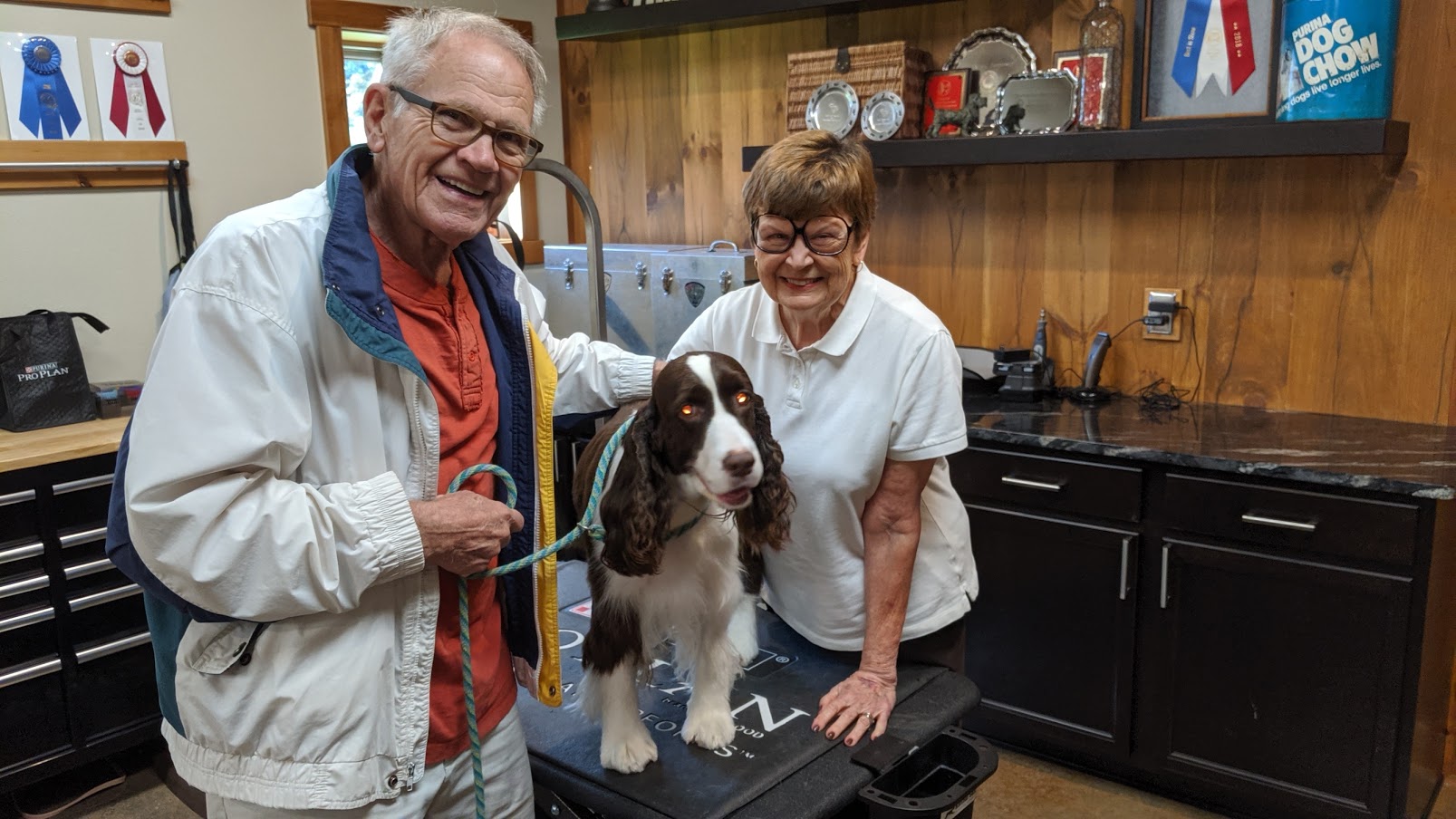 Here we are with Sophie at SIDEKICK just minutes before packing her in the back seat and heading to her new home in Hattiesburg, MS. Such a joyous day!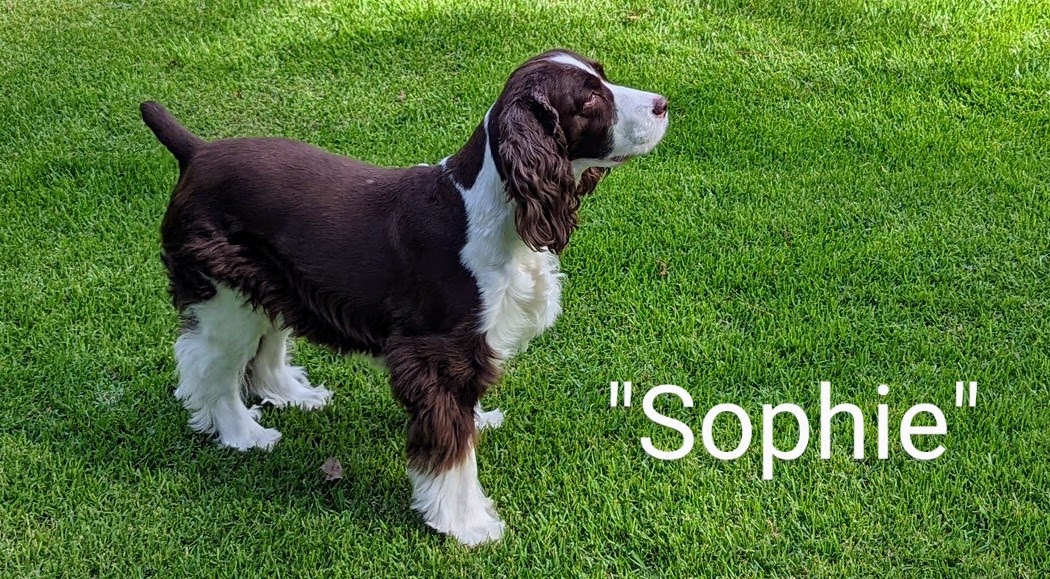 07/07/2022 - Most recent photo of our girl. She is now nearing her 10th birthday.
Note: Sophie is our 5th adult Springer that we have taken into our life. We have also previously adopted four adult Golden Retrievers. We are often asked why we prefer adults over puppies. Not an easy question to answer as our hearts are always melted by the presence of a puppy. Perhaps adult dogs are the more sensible choice for us simply because, like us, they are often being uprooted and need someone to fill the void. Love matters most.