Your business or organization NEEDS a professional website!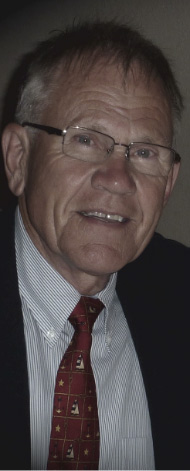 1. Gain credibility
2. Save money
3. Keep your customers informed
4. Always accessible
5. Target a wider market
6. Showcase your work
7. Saves time
8. Improves customer service
Your website should always provide visitors with a positive experience. As such, your design must be easy to view and consume on both desktops and mobile devices. Moreover, content distractions such as autoplay music and video should be avoided in favor of focusing on providing important and easy-to-find content.
JoomlaPatterns Web Design is a freelance studio specializing in building websites or assisting you to build your own engaging website using Joomla!®, a well-known and highly acclaimed content management system (CMS).
If you need high-quality professional Joomla website development services or training assistance in the use of the Joomla Content Management System (CMS) to create or update your website and keep it current. We are committed to helping you find the best way to leverage the Internet to help achieve your business/organizational goals. We offer solutions that will help you gain the maximum benefit from your web presence. Your website should be a valuable marketing and customer communications tool. My goal is to help you create a great website that will accomplish your objectives and meet your expectations. A combination of your vision and my experience guarantees a truly useful website that you will be proud of.
Give me a call at 601-658-2808 or email me at This email address is being protected from spambots. You need JavaScript enabled to view it.. You will get straight talk and smart ideas about how an effective web presence can help achieve your goals.
Don Snodgrass
President
Note: Joomla is a web application that makes it especially easy for groups of people to build a professional and engaging website. Moreover, Joomla is so easy to use that it is a good tool for even a single individual to use when building a website. The concept of Joomla-based site design has gained great acceptance primarily because it is template-driven for overall site design. This permits the site developer and the client to devote greater attention to ensuring that the site's content and the navigational scheme is truly useful to site visitors."joomlapatterns.com is not affiliated with or endorsed by the Joomla! Project or Open Source Matters. The Joomla! name and logo are used under a limited license granted by Open Source Matters the trademark holder in the United States and other countries."
Full service including training
Create an effective web presence for your company or organization.

Teach you how to use Joomla to maintain your new site so the content stays fresh.

Assist you to add new features/enhancements as needed.

Assist you to register your new domain name as well as assist you to arrange a web hosting company to host your new website.
Perhaps you intend to create a Joomla CMS-based site for the first time. Our first objective is to gain considerable insight into your business in order to determine the most effective way for your new website to be successful. After we agree on the overall website scheme, web presence goals, and general content for your Website, we will begin the page layout process. We will ask you to provide content materials including text, graphics, forms, and charts. You will have the opportunity to monitor our work throughout the process. Once you have approved the website's final design and content, it will be published for access to all.
Alternatively, we can makeover your existing site with a new "Joomla" look and update content.
For those who would prefer to become self-sufficient in creating a new website or updating an existing site, we can teach you what you need to know. The extent of training will depend on the complexity of your site as well as your general experience level.
After we've agreed on the scope of services you require, we will submit a total package fixed price quote for your approval. Then, website design work will commence. Preliminary website pages will be built on the webserver so you can monitor the website construction process on an ongoing basis. Once final approval of the website is obtained, the site will be transferred to the assigned permanent location.
All services include design, layout, and posting to the webserver. We can also assist you in making arrangements for domain names and website hosting. JoomlaPatterns prefers to use high-quality graphics (usually photo objects) either from your collection or from images shot with our digital camera. We are also capable of designing original graphics including logos, banners, and other page elements. It is assumed that you will provide the logo graphic. If not, we can design one for you.
Training is included!
That's what separates JoomlaPatterns from other website design firms. Once your new website has been completed. we will train you on how to maintain it.
Let's discuss how we can help you and your company/organization succeed. It's easy to get the process started. Just call 601-658-2808 or email This email address is being protected from spambots. You need JavaScript enabled to view it. to set up an initial planning meeting. A written fixed cost quote will subsequently be provided.